PASS CharityConnect Software Offers
Program Analytics in Real-Time
Easy-to-Create Reports with Flexible Outputs
Management of Individual Matches
Employee Information at Your Fingertips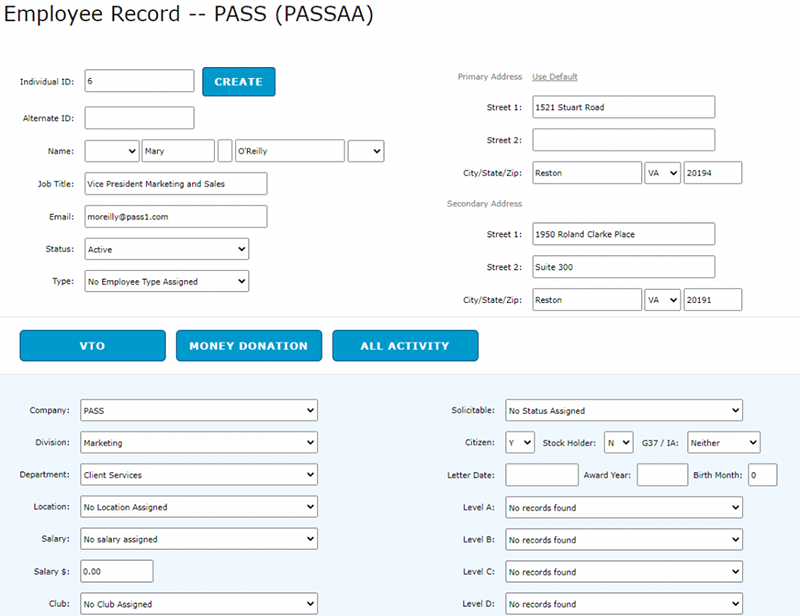 Employee information, charity selections, and program participation in one place.
When matching gift checks are distributed, the company receives the credit for the gift match while employees receive the credit for directing the match to the charity.
PASS has over 36 years in database development and management and reporting for company public affairs programs.
Our team of experts work closely with our Software Developers to create a system that is easy to navigate and flexible to meet the needs of our ever-changing client programs. Receive an employee request for information about their match and need to look up an employee selection and status? You can look them up or request that they contact your Charity Match Manager. Need reports to illustrate the effectiveness of your program? Using PASS CharityConnect, you will have access to management reports that detail your program activity with top charities selected, amounts donated. Want to know which group internally is the most philanthropic – we've got a report for that as well. If we have the data, you can use it to build a report that will detail the effectiveness and impact of your programs.
The Program Manager can run real-time reports to track the impact of your programs.
Reports detailing the participation within the organization or reports by charity or dollars donated are all available 24/7 with PASS CharityConnect.